The Fine Art of Artist Kathryn A. Barnes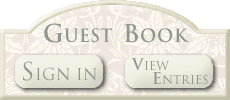 Testimonials

"Kathryn,


The painting came in  
excellent condition.It made my eyes 

misty as memories came flooding 

back. Thank You."

          ~Andrew S.~

"Thank you Kathryn~


I'm delighted with the prints~
Keep me posted if you do any more

work on Biblical themes."


~Sharon~
If you enjoyed this website, 

please recommend it to a friend, 

and before you leave~

Please sign the guest book.

Thank you from the artist!

Contact the Artist

Kathryn Barnes

PO Box 26

Sherwood, MI 49089 USA

Thank You for Visiting & Please Stop by Again!

Welcome to the website of Kathryn Barnes. The website has been designed to  be user-friendly. 

It contains a variety sampling of the art by Kathryn Barnes, the artist's biography and special features. 

Please feel free to contact the artist with any comments or questions.

It is a violation of copyright law to copy, print, or in any other way to reproduce an artist's original artwork Please respect the artist's rights. All artworks on this website are the original artwork of Kathryn A. Barnes, who retains all rights. Artworks are protected by US copyright law.


Title: "Moment of Ecstasy"

Media: Oils on Canvas

Artist: Kathryn Barnes

Painted in Plein Air

Pierce Cedar Creek

Michigan

Title: "Winter Berry Owl"

Media: Watercolor Pencil

Artist: Kathryn Barnes