The Fine Art of Artist Kathryn A. Barnes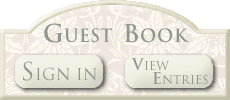 Testimonials

"Kathryn,


The painting came in  
excellent condition.It made my eyes 

misty as memories came flooding 

back. Thank You."

          ~Andrew S.~

"Thank you Kathryn~


I'm delighted with the prints~
Keep me posted if you do any more

work on Biblical themes."


~Sharon~
If you enjoyed this website, 

please recommend it to a friend, 

and before you leave~

Please sign the guest book.

Thank you from the artist!

Contact the Artist

Kathryn Barnes

PO Box 26

Sherwood, MI 49089 USA

Thank You for Visiting & Please Stop by Again!

Welcome to the website of Kathryn Barnes. The website has been designed to be user-friendly. 

It contains a variety sampling of the art by Kathryn Barnes, the artist's biography and special features. Shoppers can also order art cards and signed and numbered limited edition art prints from the artist. There are shopping cart buttons by the artwork that is available. 

Please inquire about originals. 

Please allow 2-4 weeks for a response on inquiries (Typical artist - enjoys painting, not business!)

Please feel free to contact the artist with any comments or questions.

It is a violation of copyright law to copy, print, or in any other way to reproduce an artist's original artwork. Please respect the artist's rights. All artworks on this website are the original artwork of Kathryn A. Barnes, who retains all rights. Artworks are protected by US copyright law.


Artwork and Design © Kathryn Barnes, Artist, all rights reserved


Title: Young Einstein

Artist: Kathryn Barnes

Media: Pastel

Einstein's courage and  brilliance is an inspiration. His intellect soared beyond time and space to capture infinite dreams and possibilities and transpose them into formulas and concepts.

"If we must avoid defeat, we must wish to know the truth and be courageous enough  to act on it. If we get to know the truth and have the courage, we need not despair."

Young Einstein © Kathryn A. Barnes